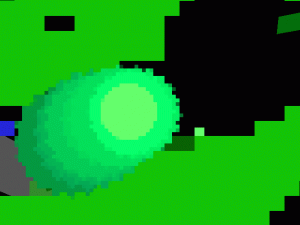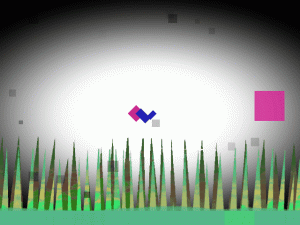 2016. Web game. Collaborators: GJ Lee, Warren Savage.
Flutterby is a game of pooping, dreaming, and flying. Metamorphose through 3 stages of life and death.
The game features a story mode (transformation narrative) and an action mode (play as the flutterby for high score). Created as part of Ludum Dare, the international game creation event.
Links
Flutterby on itch.io
Flutterby on Ludum Dare
Best Comments
"Incredible stuff. We're 2 guys here playing this and we both dropped our jaws when we turned into the butterfly. Well done!"

– Trickman
"I don't think it's possible for me to comprehend what I am experiencing but I can tell it's really incredible and polished. Actually thinking about it for a minute or so, I think I get it. It's cool when your mind is totally blown one minute and the next it all makes sense."

– foolmoron
"I HAVE ALWAYS WANTED TO BECOME A BUTTERFLY AND FLY THANK YOU FOR THIS BEAUTIFUL EXPERIENCE"

– Dr. Funkenstein