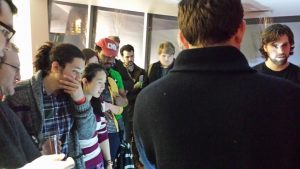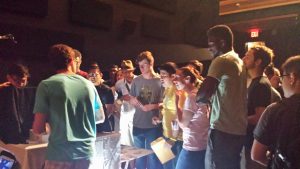 2015. Installation & performance game. Collaborators: GJ Lee.
The artists take on the roles of a bookie and a referee (roles associated with strict adherence to rules) and participants are goaded to skirt the edges of implicit rules. The performance invokes the spirit of live-streamed fighting games, and likens it to illegal gambling in underground street fighting.
The concept of yomi is applied deterministically, but with hidden information, making this a piece that explores trust and betrayal within crowd dynamics. Fighters may believe they are playing a game, though they are pawns of a crowd mentality.
Installed and performed in various venues, including the Museum of the Moving Image, Babycastles, and Eyebeam. Winner of JCVJ 2012.
"The winner, Wrong Bet, was an elaborate installation game for ten players involving computers, a betting circle, real money, and real heckling. Out of the mainstream action … intelligent and bizarre fun was born.

– Jillian Steinhauer, Capital New York / POLITICO
Installation / Performance Video
Come Out & Play Festival
Installation / Performance Photos
Come Out & Play Festival, Museum of the Moving Image, Babycastles Gallery, Eyebeam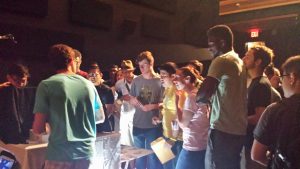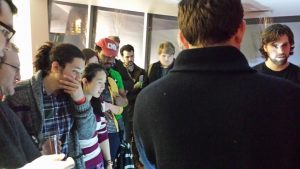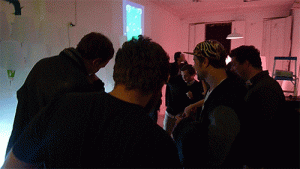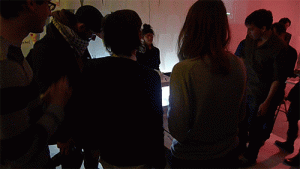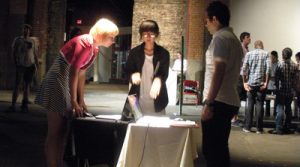 Controller Detail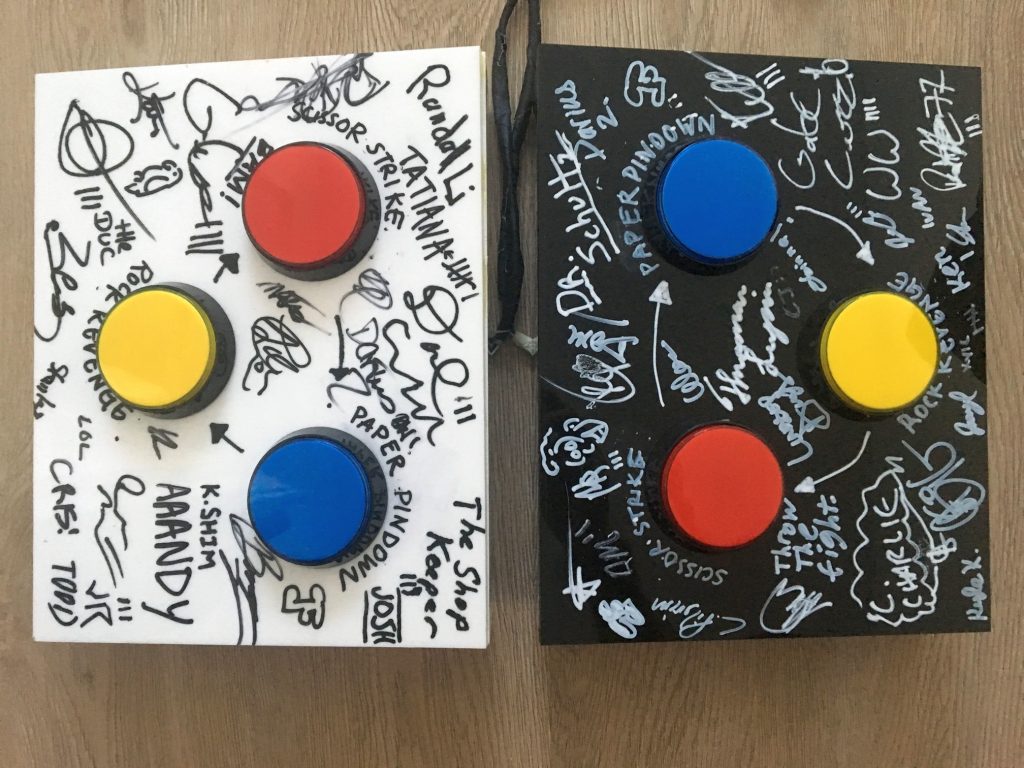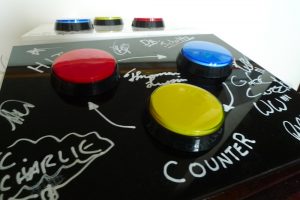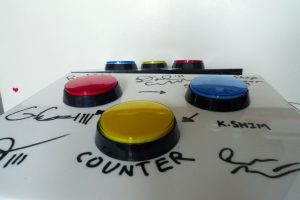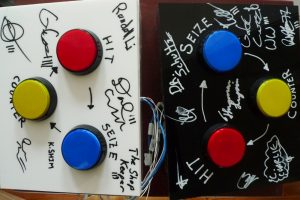 Counterfeit Cash Detail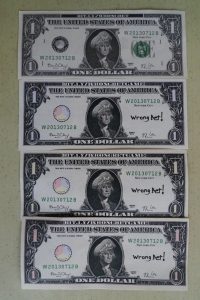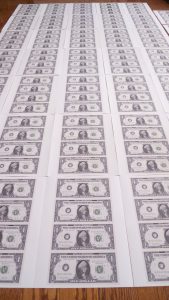 Special Game Items