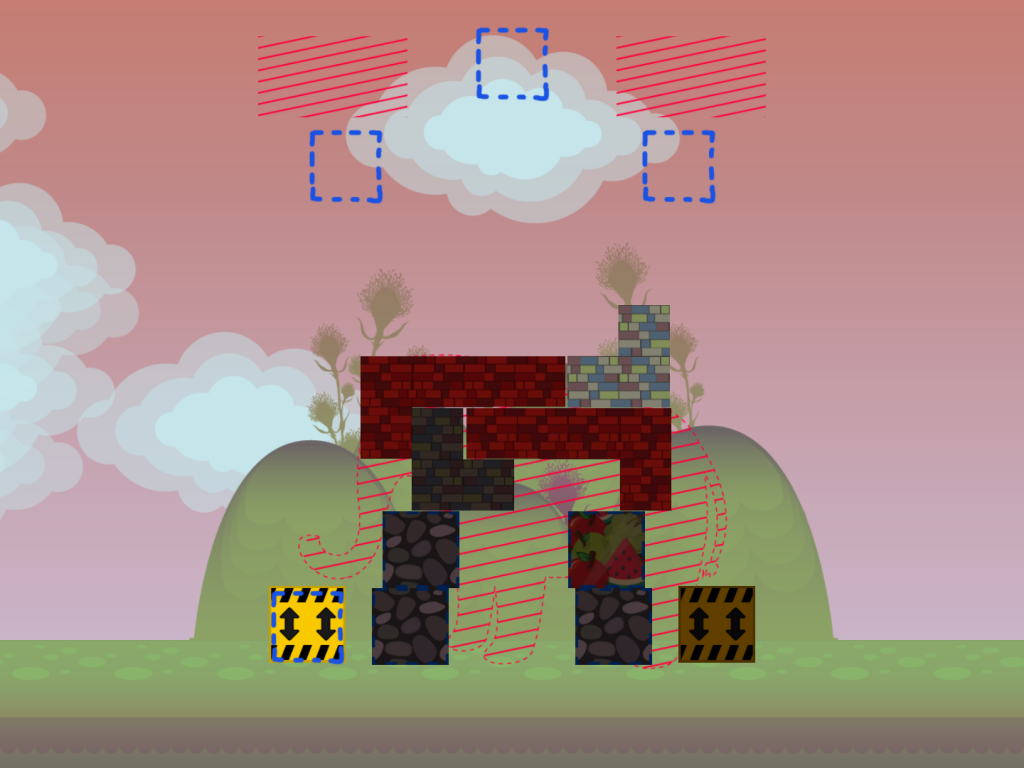 2019. Mobile web game. Collaborators: GJ Lee.
Winner of the Red Bull Mindgamers Puzzle Design Challenge.
MOOVING IN is a physics puzzle game where we build a house for ewe. As an ideal estate developer, you must beavery thoughtful!
A physics stacking puzzle game with 9 levels of increasing difficulty for mobile and desktop platforms. The rules are simple:
Drag and drop the blocks to create the perfect home.
Don't overlap where the animal needs to go.
The blue-outline blocks belong in the blue-outline spaces.
Links
Mooving In on thesheepsmeow.com
"Puzzle Design Challenge: The Sheep's Meow meet Tetris creator" – Red Bull Mind Gamers
"Get to know the winners of the Puzzle Design Challenge" – Red Bull Mind Gamers
Images